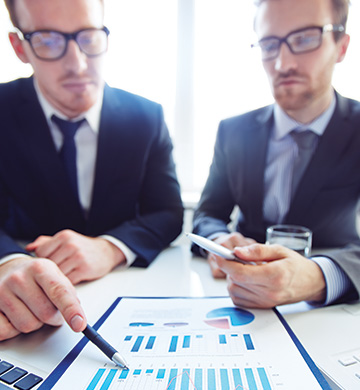 WHO ARE WE ?
—
GVGM gathers 70 professionals including 5 partners and serves more than 2.000 customers in tax, accounting, transaction services, financial consulting, social management and legal advice.
> We are independent and fully concerned by our customers.
> Our values are involvement, transparency, loyalty and integrity.
> Our goal is to be expert and pragmatic. In case of need, our network of professional translators, lawyers, etc… help us to give you the appropriate solutions.
0
collaborators more than employees
0
Companies created annualy
OUR BUSINESS LINES ARE THE FOLLOWING :
—
> Accounting & Financial advisory : Monthly reporting, Forecasts with a follow-up procedure consistent with management accounts/reporting, assistance such as training of the teams to meet the deadlines and improve, …
> Transaction services : Due diligence Buy-side, VDD and Vendor Assistance, Anticipating post-operation issues, Assess business plan assumptions.
> Tax : from book-keeping to drawing-up of financial statements, Tax optimization (set up of consolidated tax group, …), assistance in the event of a tax audit.
> Legal Department : Meeting yearly deadlines (such as shareholder's meeting, etc…) and also managing for you complex operations such as merger.
> Payroll and social administration : Delegating all or some of the tasks associated with pay and related operations and obtaining personalized advice (more than 3 000 payslips per month, Payroll and social contributions, Hiring, …), regulations and collective bargaining agreement.
> Foreign Desk :
– Drawing up of periodic tax declarations for VAT and other taxes, and of annual corporate tax return.
– Supports all social administration : hiring, pay, periodic social statements, termination.
– Assistance in the event of a tax audit.
> Consolidation and group reporting :
– Outsourcing : to support the process for preparing consolidated accounts.